Loam
2015–2019
Editorial, Publication, Production






Loam is a platform for artists and activists building tools for ecological restoration and resiliency. It is a publisher of print books and periodicals and a facilitator of immersive events and experiences.

During my time as publication designer, I developed Loam's visual identity through its periodical, books, and zines.

The design approach combines the vibrancy of the natural world with the spaciousness necessary for mental clarity and meaningful change.



---
Loam Magazine
Perfect bound
Printed with Hemlock Printers



I oversaw the design, layout, and production of the first four issues of Loam's print magazine. This included photo editing and retouching, typography, and the creation and implementation of master page templates.
Beauty & Being
2019

For this issue, we tried a new typographic approach and a smaller, 7x9 size.
Issues 1–3
2016–2018



The first three print issues were printed at an 8.5x11 size with a consistent typographic approach that adjusted to the needs of each issue and with Loam's evolving identity.
---
Compassion in Crisis
2019
Perfect bound, 84 pp.
Printed with Hemlock Printers



This book brought together a series of interviews with scientists, artists, and activists directly engaging, researching, and impacted by environmental catastrophe, closing with a comprehensive survival preparedness toolkit.

The cover illustration by Vyana Novus offset the grim undercurrent of the content through warmth, vitality, and an embodied gesture towards the compassion necessary to survive our coming times.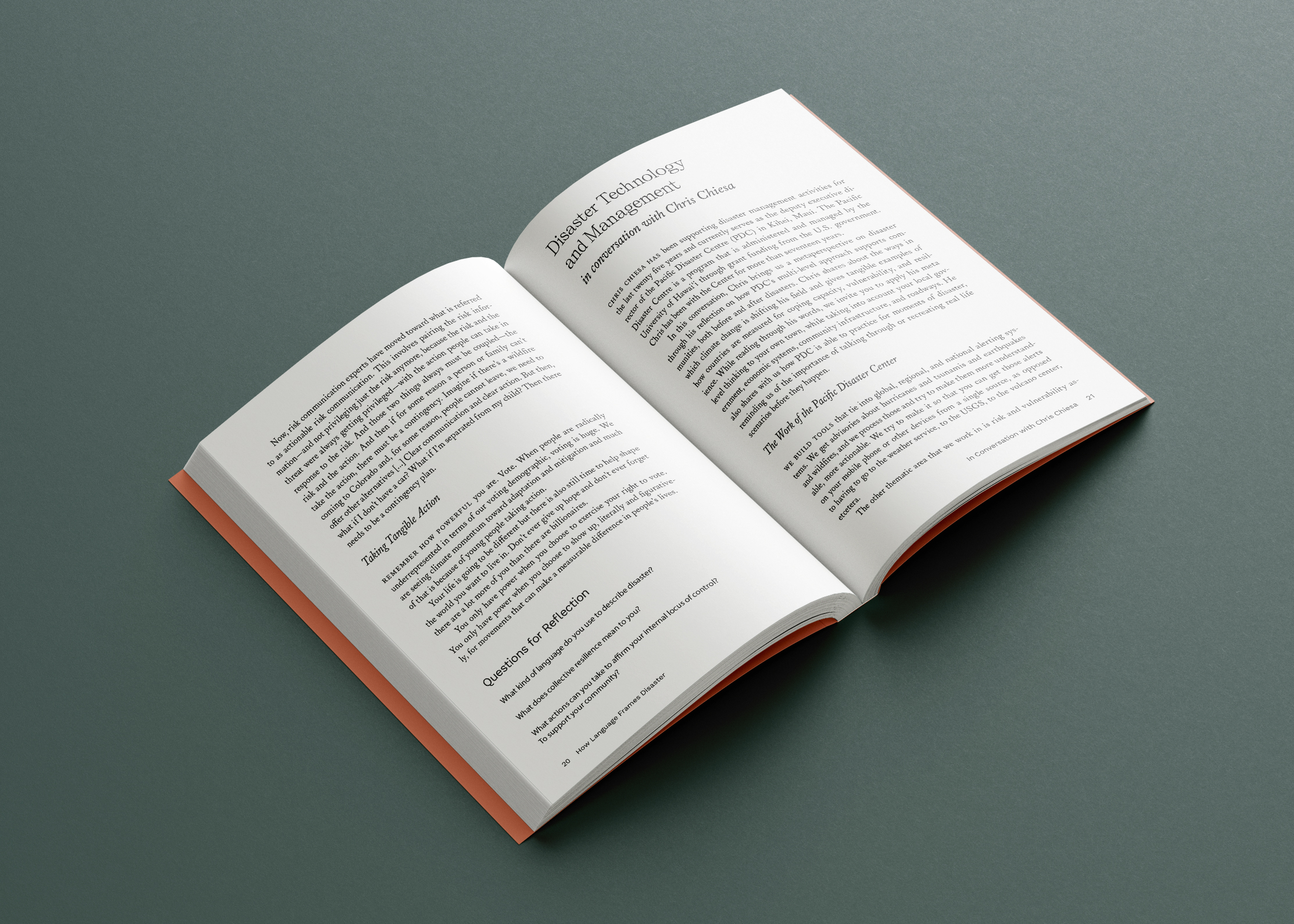 ---
Micro Movements
2018
Perfect bound, 77 pp.
Printed with Hemlock Printers



A pocket-sized guidebook of practices and reflections on ways to live a personally resilient and sustainable lifestyle. Using full color, full bleed natural imagery and seventies environmentalism-inspired typography, the design of Micro Movements blended intergenerational praxes to create a contemporary look towards future environmental stewardship.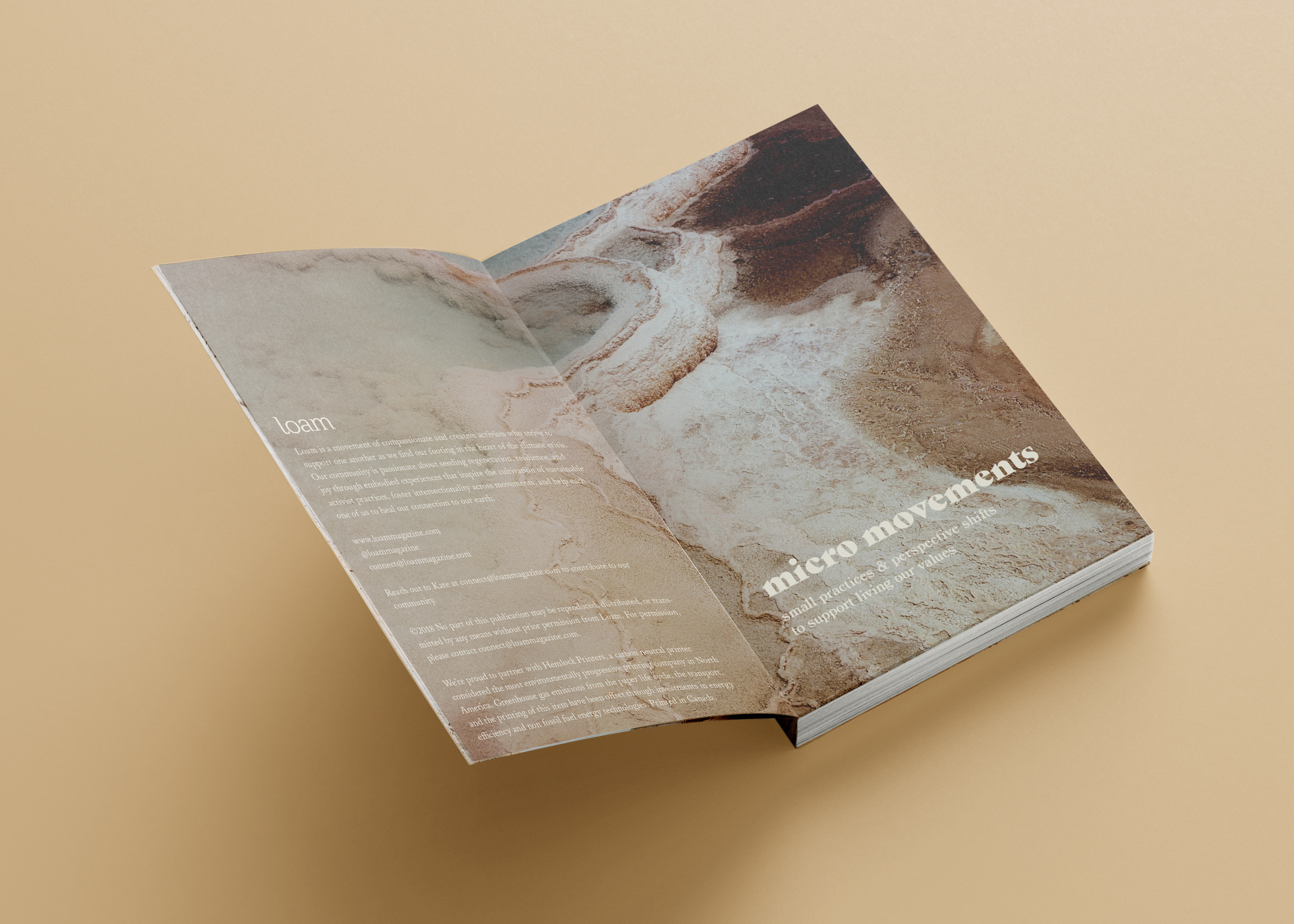 ---
Nourish Zine
2018
Digital Publication


An digital publication highlighting nourishing recipes for Loam readers.