California College of the Arts
2021
Design Director: Joel Gregory


All work here was created as an in-house designer in the Department of Marketing and Communications.
---
So You Want to Go to Art School?
2021
Publication Design, Strategy, Copy

Project Manager: Connie Jeung-Mills
Copy: Jackie Mantey (strategy, body copy) and Giorgia Sage (workbook, captions, some body)

For this project, I also wrote the workbook section and captions accompanying each piece of student artwork, as well as some sections of the main text.




A refreshed look and new direction for CCA's most popular admissions handout: a guide for creating the best art school portfolio you can, whether an applicant is at the start of their creative journey or has years of childhood training under their belt.

STRATEGY
We wanted to create something that could be a student's BFF while navigating the often overwhelming experience of preparing their portfolio for application to an arts college. The previous version of this portfolio guide lacked a clear hierarchy or content structure, which we identified as an obstacle to its usefulness to students.

For this refresh, our intention was to present the information as a highlight reel and FAQ, grounded in examples from current CCA students' accepted portfolios.

During the process, I led the development of an interactive "workbook" section intended to help students stay organized, set goals, and offer starting points for portfolios' written components.

DESIGN
Our main goals were clarity and ease of use. The layout was designed to feel at once spacious and vibrant. I ensured that the student artwork was cleanly presented and alive on the page, and that each piece's reason for selection was clearly articulated. A color-coding system for each section made the book easily navigable, while a simple but highly contrasted typographic hierachy made the text readable at different levels, from a quick skim to a thorough read-through.

There are also numerous CTAs sprinkled throughout the book, offering more resources for students in their portfolio-building journey, as well as guiding them to engage with CCA online.

The book's small print size (4 x 6 inches) invites students to stick it in a back pocket or throw it in an across-the-shoulder fannypack-bag to jot down

ideas in the workbook section on the go.




---
National Portfolio Day Animations
2021
Motion Design





Animated slides for an Instagram carousel promoting the 2021 National Portfolio Day at CCA's San Francisco Campus.

The animations are meant to add a playful and entertaining element to an otherwise static and possibly dry set of graphics.

The different illustrated tiles were drawn by the previous designer.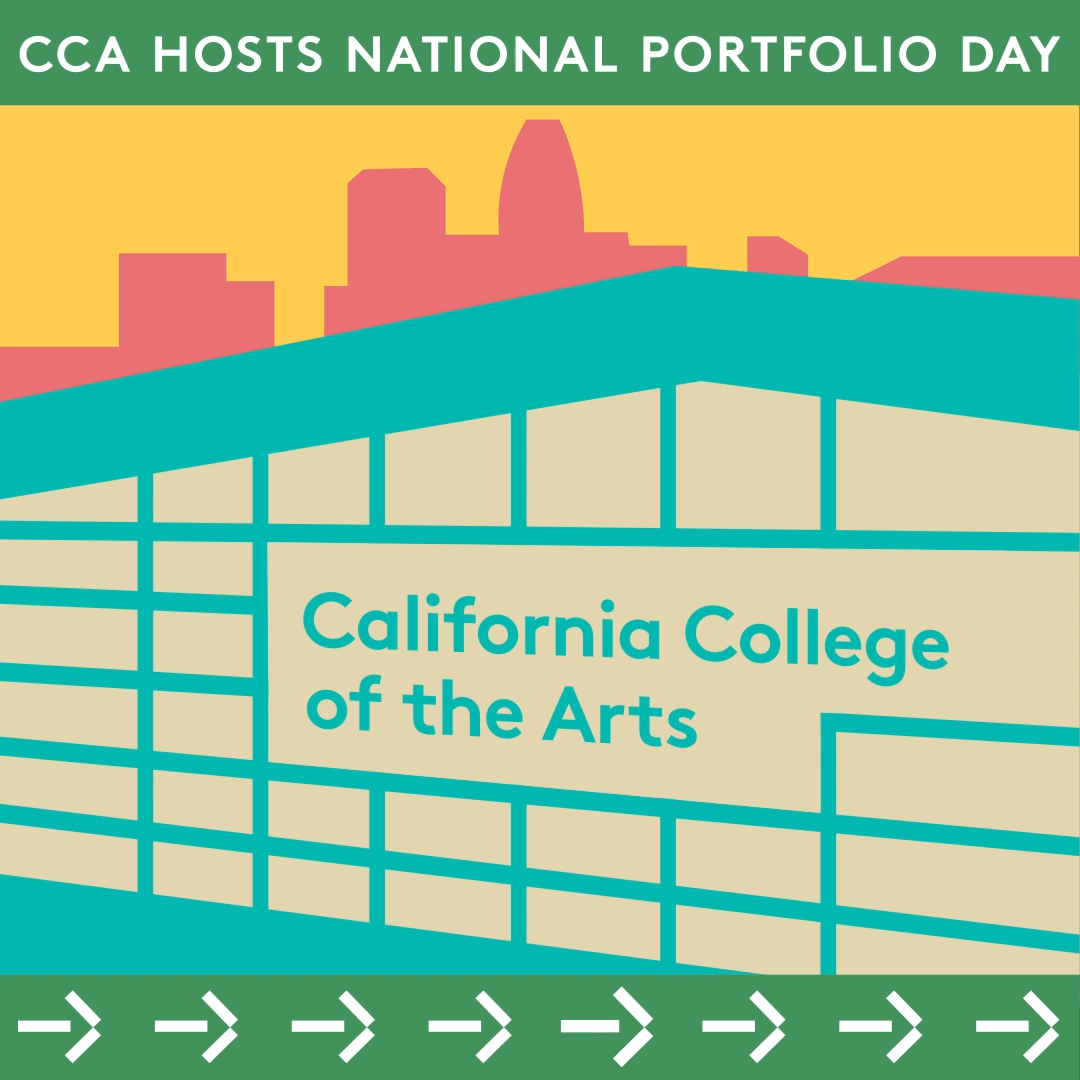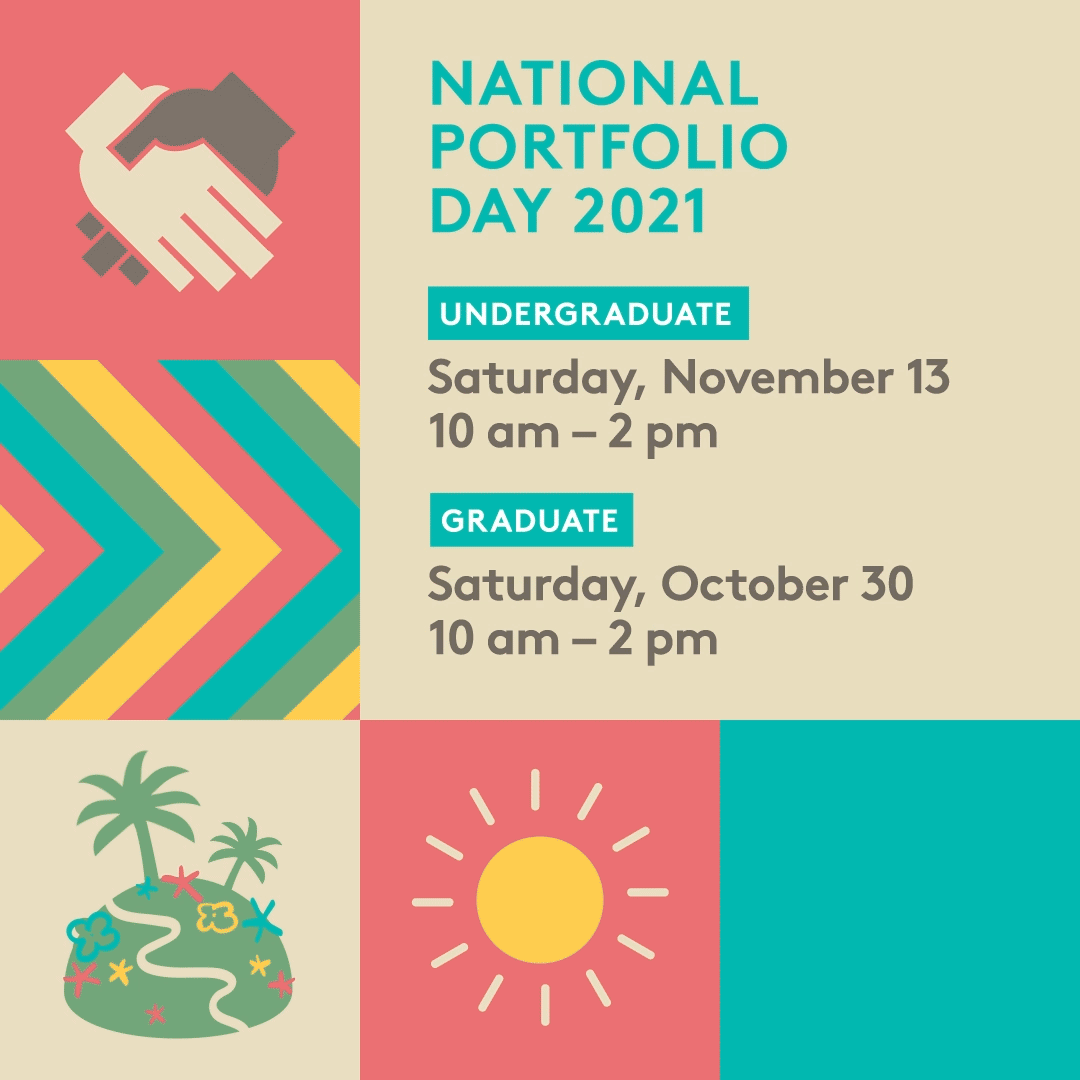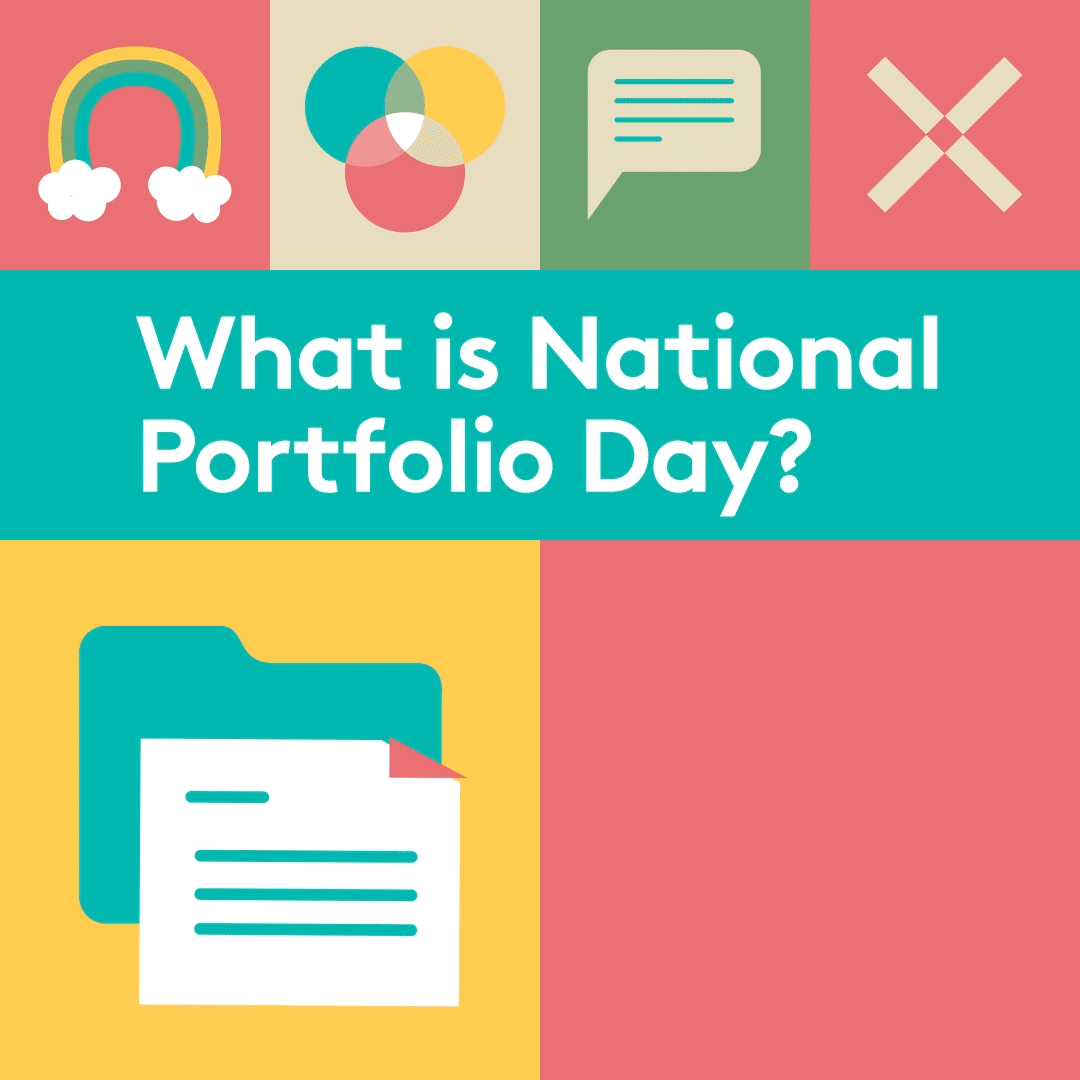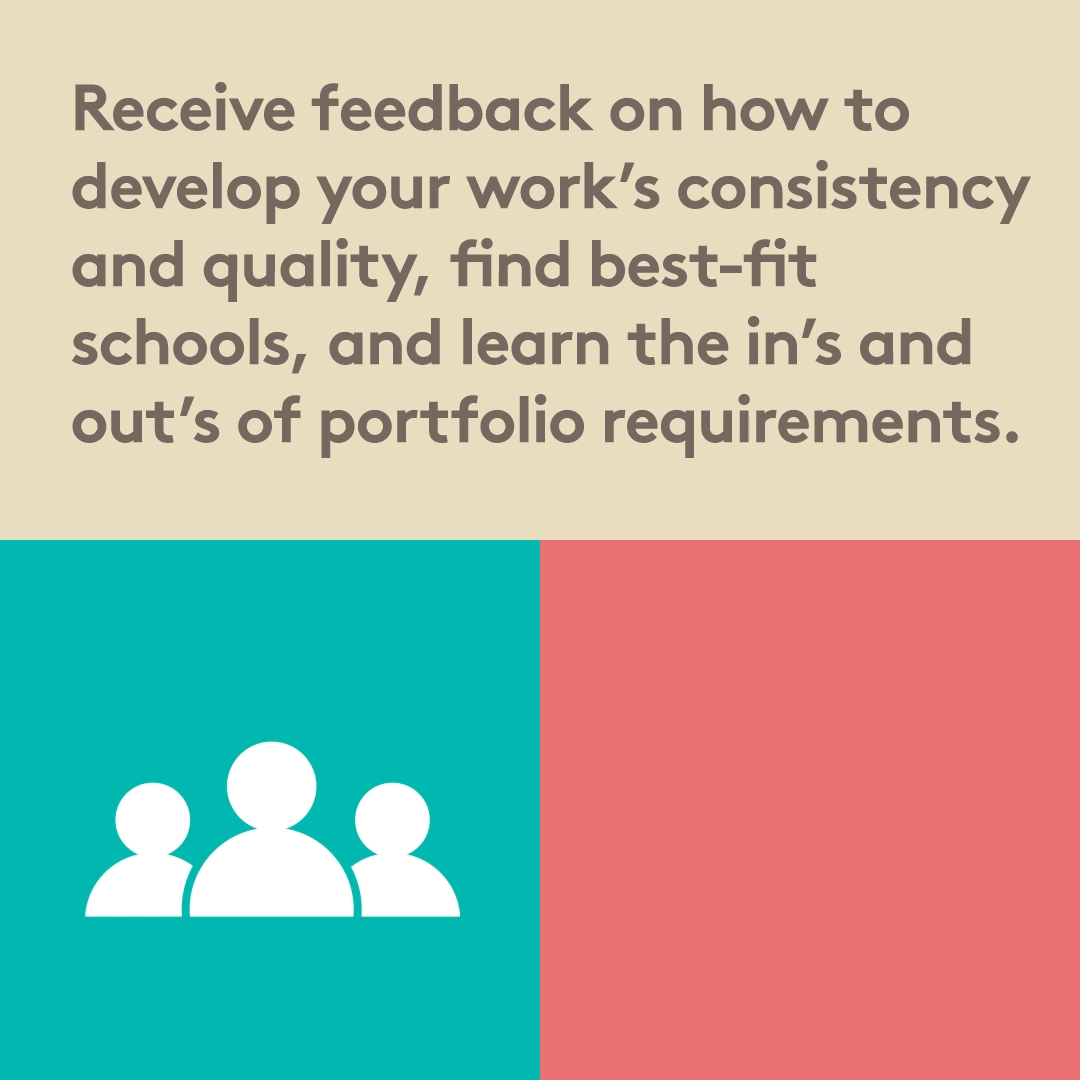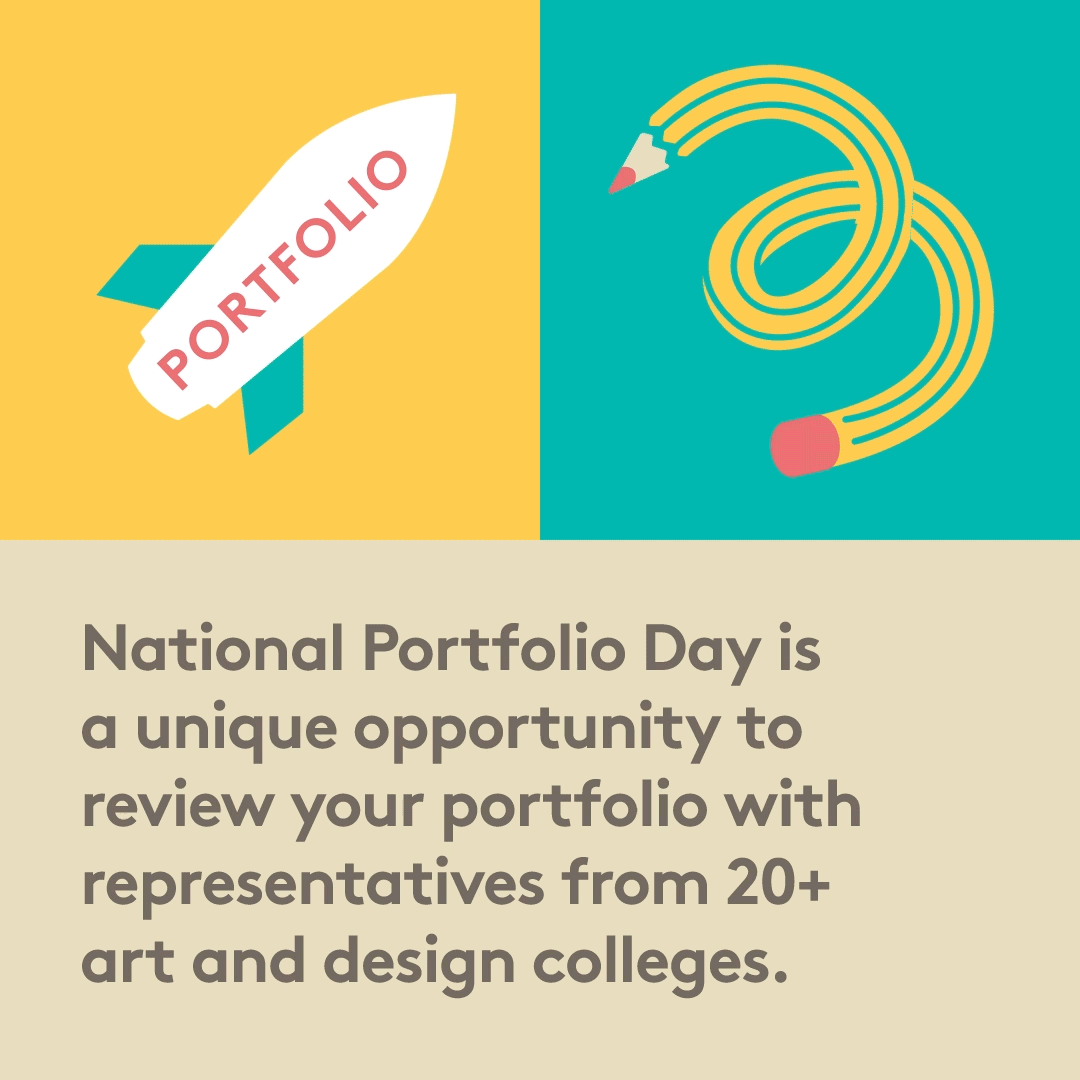 ---
Financial Aid Mailer
2021
Print





The goal of this piece was to make financial aid feel more accessible and fun, to provide parents with key information and a place to start thinking about financial aid and how it puts education within reach.

Like the rest of my work at CCA, I prioritize breaking the information into a clear hierarchy. I lay it out so it can be legible at multiple levels, from a quick scan to a deep read.
---
Instagram Assets
2021
Digital & Motion Design





We created a new visual style within the CCA brand for our Instagram presence, drawing influence from zines, collage and DIY-making in order to connect it to the interactive and community-driven aspects of social media content creation.

Created in Illustrator, Photoshop, and AfterEffects.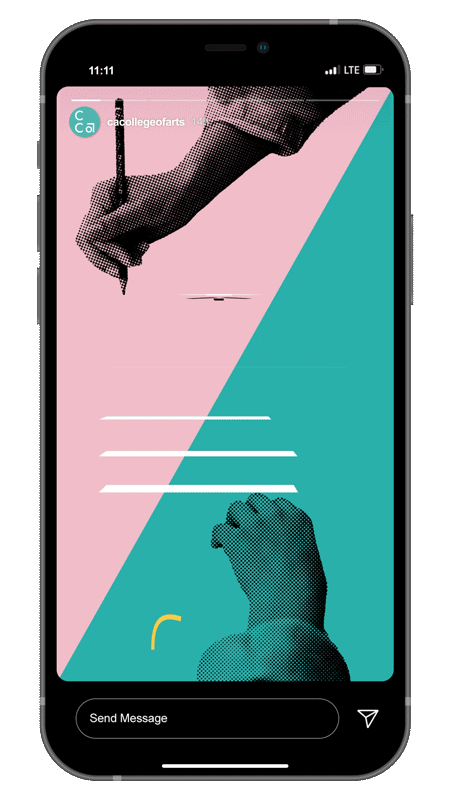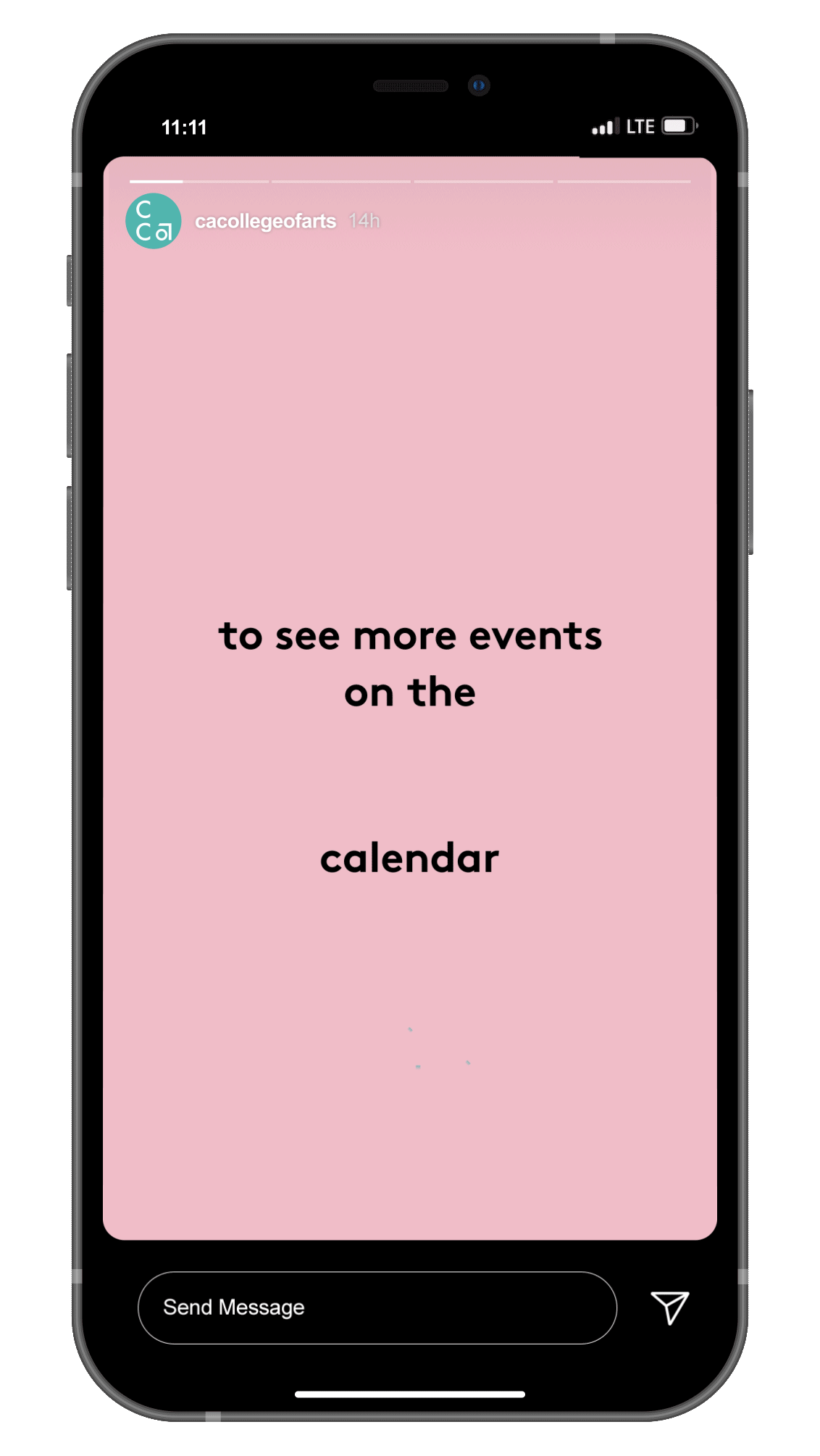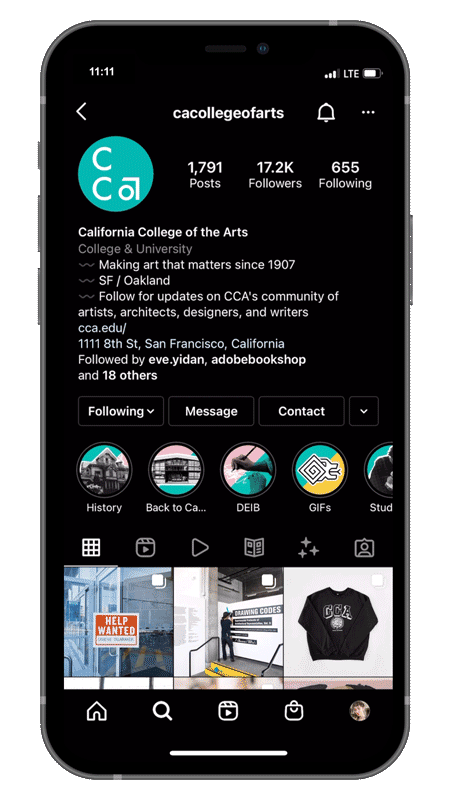 ---
Back to School Giphy Stickers
2021
Motion Design





A set of new GIF stickers for use on Instagram, hosted through GIPHY. Playful and casual explorations of CCA's brand elements.

Created in Illustrator, Photoshop, and AfterEffects.