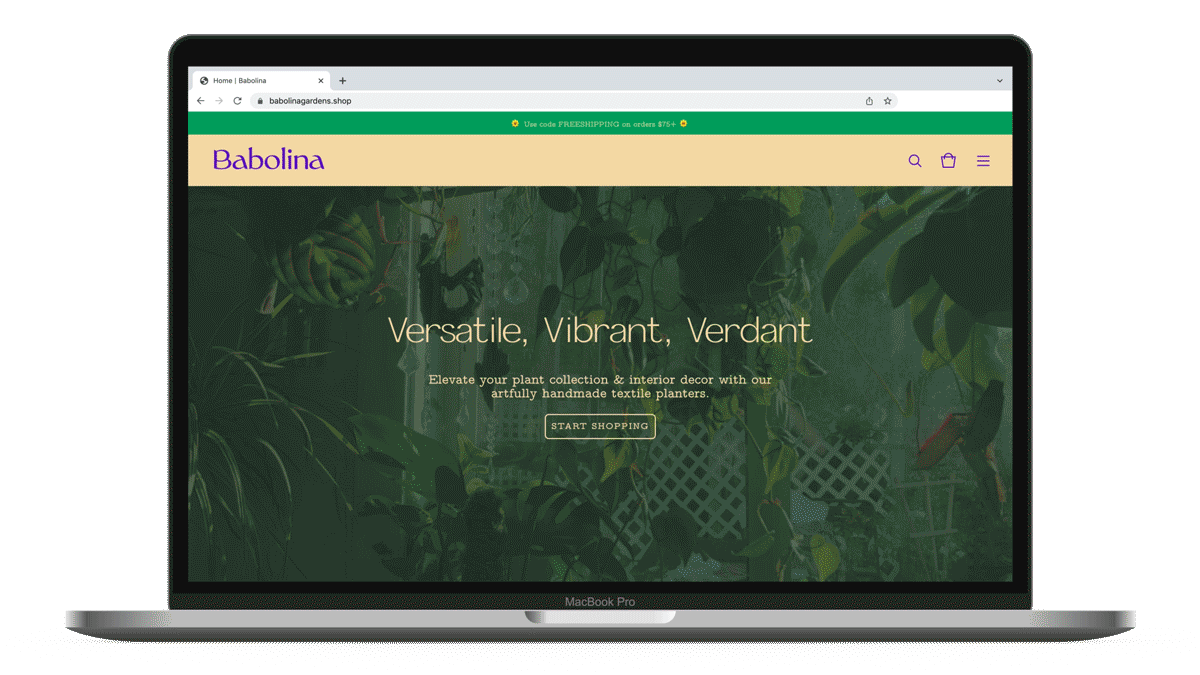 Babolina is a small business that sells handmade decorative plant holders constructed from upcycled textiles.

Babolina is at once whimsical and intimate while also allowing customers to luxurious elevate their interior decor and indoor gardens.

The website is built and hosted on BigCartel and styled entirely through custom HTML and CSS via the platform's back end options.